Awareness
All prices are in U S Funds. Please all additional shipping for international orders
email for quote
The first step toward understand of others problems is education. Become aware! Be it Lupus, Fibromyalgia, Leukemia, Cancer, Aids, MS, or one of the many, so far unsolved, conditions that plague so many of us, promoting awareness is the first step toward a cure.
We have showcased several designs for SLE, or Systemic Lupus.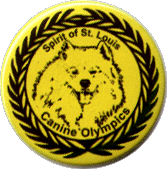 This one was done for the Samoyed Rescue Club in St Louis
A design can be made for your cause too. Quantity prices are available on button items. Think about a fundraiser!
T-shirts, Totes, and other fabric stuff
Misc Fun Stuff including our new Bears!
Product Page
About Us
Product Line
Contact Us
Links to Friends of SVE
SVE Home