Shopping Spring Valley Expressions is now much easier. We have four easy payment options available. Credit Card orders are accepted via CCNOW with our online shopping cart!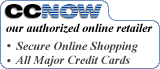 For custom orders or payment with check or money order, please download and print our order form
Orders may also be paid using Paypal to spgvlyxpns@earthlink.net. Please email your order then submit payment.
We also accept payment through Giveanything.com. Great for giving that special someone a gift.
Please note: All orders are payable in U. S. Funds.
Most prices have changed and shipping within the United States is
. International orders please see shopping cart or order form for shipping charges.
Happy Shopping!

About Us
Product Line
Contact Us
Home
Comments, Suggestion,--- E-mail the Web Master