Custom Made Buttons, Shirts, Tote Bags, Certificates, Business Cards, Tags, Stickers, Mugs, Stamps, Bears, Photo Applications and more! Browse our line of in stock items or contact us for a custom design just for you!
Shopping Spring Valley Expressions is now much easier. We have four easy payment options available. Credit Card orders are accepted via CCNOW with our online shopping cart!
In addition to our new custom stamp line, We are now pleased to offer Dye Sublimation Shirts, mugs, ceramic items, metals, & plastics. This process is more durable resulting in higher quality items for you. Many of our old process fabric items and mugs are on clearance.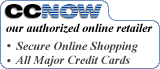 Happy Shopping!
Clearance Items!

New Mugs and Ceramic items!
New, Custom Rubber Stamps!
Special Patriotic Buttons and Shirts
About Us
Product Line
Contact Us
Links to Friends of SVE



Comments, Suggestion,--- E-mail the Web Master